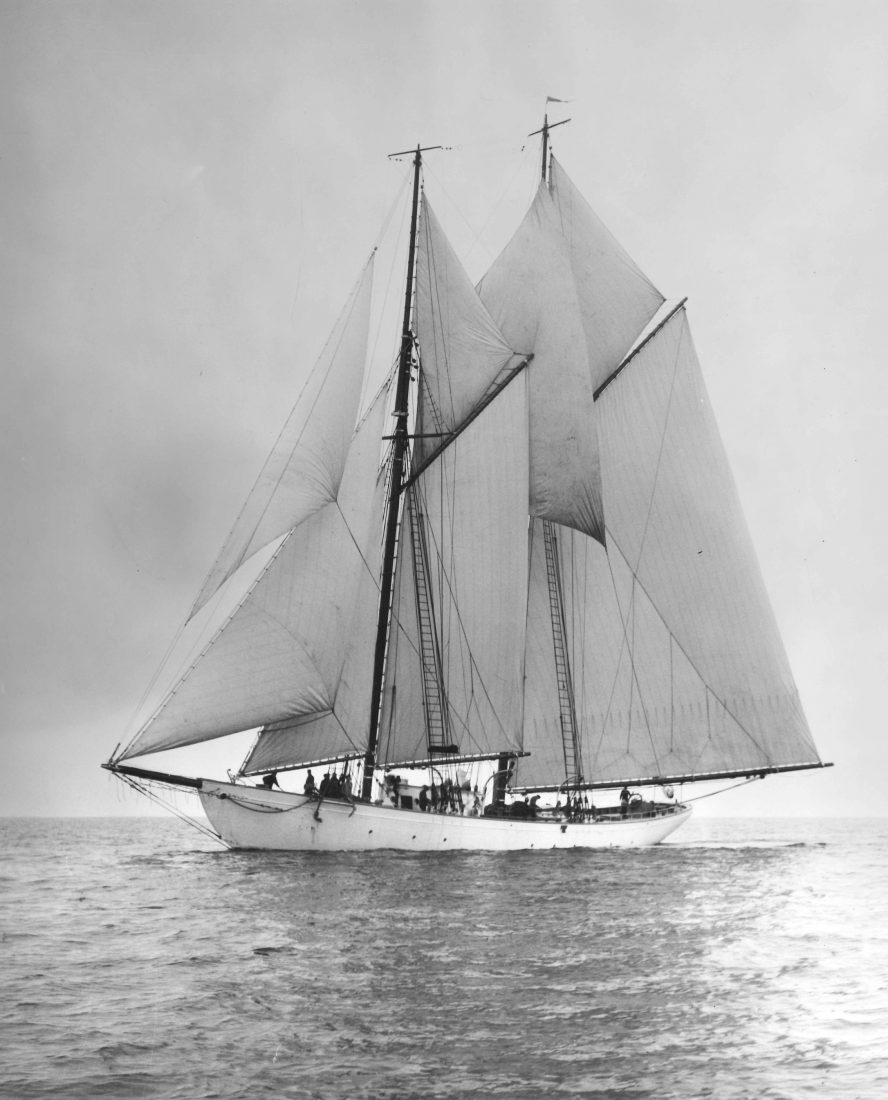 Schooner Zodiac was built for the Johnson & Johnson pharmaceutical heirs in 1924 for use as a private yacht. Zodiac was designed by William H. Hand, Jr., to epitomize the best features of the American fishing schooner. The Johnsons sailed it up and down the East Coast and participated in the King's Cup Race across the Atlantic to Spain in 1928.
The Zodiac changed hands several times during the great depression before being purchased by the San Francisco Bar Pilots. Renamed California, she enjoyed a storied career in San Francisco Bay before retiring in 1972 as the last American pilot schooner. She was purchased and restored by a community of shipwrights, sailors and historians who formed the Schooner Zodiac Corporation and operate her as a charter vessel from her homeport in Bellingham, WA. The Zodiac was added to the National Register of Historic Places by act of Congress in 1982.
Watch our video below featuring


 historical footage of the Schooner Zodiac courtesy of her first owners the Johnson & Johnson Family

!